Amazon Smile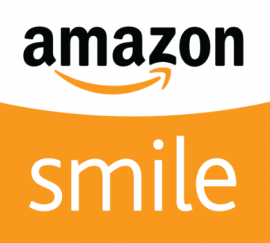 The easiest way to help is sign up for us to be your charity if you or anyone you know uses Amazon.
Free, Easy and can be done in a few minutes!
By shopping on AmazonSmile you can benefit Foreland Fields School at no extra cost to you! AmazonSmile works in  the same way as amazon.co.uk, the only difference being they will automatically donate 0.5% of eligible purchases to Foreland's!
What is AmazonSmile?
AmazonSmile is a website operated by Amazon that lets you enjoy the same wide selection of products, low prices, and convenient shopping features as on amazon.co.uk. The difference is that when you shop on smile.amazon.co.uk, Amazon will donate 0.5% of the net purchase price (excluding VAT, returns and shipping fees) to Foreland Fields.
Simply select Foreland Fields as your charity!
How do I shop at AmazonSmile?
1. Go to smile.amazon.co.uk from the web browser on your computer or mobile device. You may want to add a bookmark to smile.amazon.co.uk to make it even easier to return and start your shopping at AmazonSmile.
2. Log in to your Amazon account and search for 'Foreland Fields' in the 'Pick your own charity' search bar.
3. Select 'Foreland Fields'.
4. Fill your basket as normal, and know that you will be helping to transform the lives of children and young people with profound disabilities!
5. AmazonSmile will automatically credit Foreland Fields School with the 0.5% earnt on your eligible shopping – there is no need for you to do anything.