Foreland Field of Dreams
We are building, in conjunction with KCC, a hub for children and adults with special needs. The aim of the centre will be to deliver lifelong leisure and learning opportunities, reducing social isolation, improving physical and mental health outcomes and improving employment prospects.  The hub will be open evenings, weekends and holidays as well as in term time. This unique facility will be part funded by KCC and Charitable Donations.
The Pavilion will house inclusive changing facilities, with ceiling hoists, along with an education / training space.  Horticultural facilities and a Forest School will provide opportunities to develop confidence, physical, communication and social skills – whilst also developing knowledge and understanding. The playing field will host a range of disability sports. It is the vision of the Charity to create this centre for use by Foreland Fields School and a wide range of partners, including local schools, who meet the needs of the local disabled community. The project will provide a safe, specialised outdoor space to promote physical wellbeing and social development, and help improve the quality of life for its users.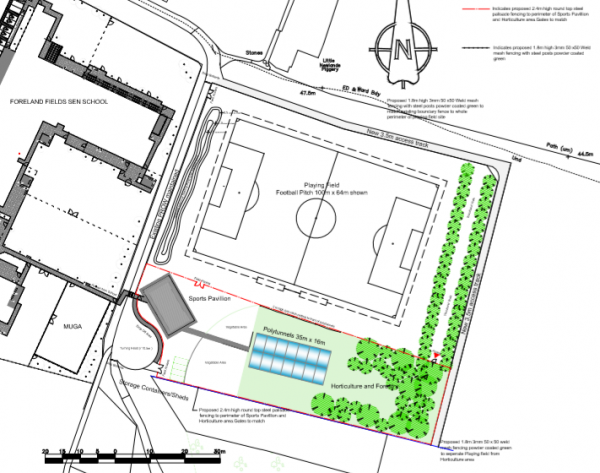 The whole project will cost in the region of £1.1m, with funding already secured for 65% of the project. We are currently fundraising for a further £420k in order to complete the build of the central pavilion.
There are many ways you can support our project that will really make a difference and make you a Forelands Fundraising Hero. To find out more get in contact Diarmuid Molloy, our Director of Philanthropy at Foreland Field of Dreams.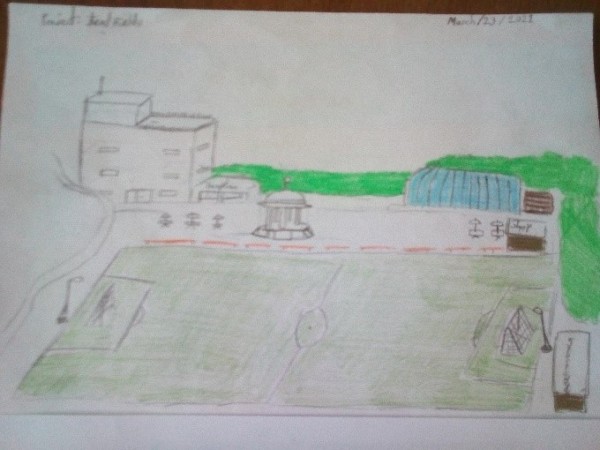 Our pupils and students have created pictures of how they feel the finished pavilion will look.