The Hive @ Foreland Fields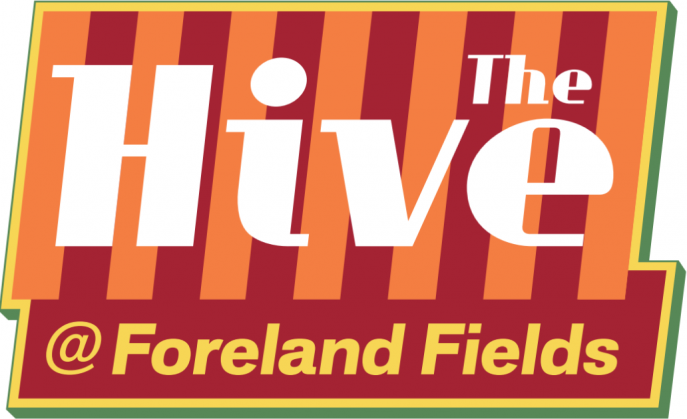 The plan for The Hive. Donate
We are building, in conjunction with KCC, a hub for children and adults with special needs and/or disabilities. The facility will be known as The Hive, to reflect the various and busy activities that will be happening onsite! The aim of the centre will be to deliver lifelong leisure and learning opportunities, reducing social isolation, improving physical and mental health outcomes and improving employment prospects.  The hub will be open evenings, weekends and holidays as well as in term time. The facility will be available for use during school times to partners. This unique facility will be part funded by KCC and Charitable Donations.
Find out about the Hive project here!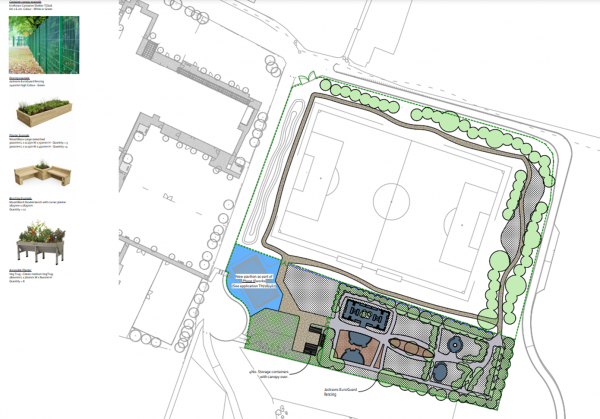 Phase 1 - The prep work, this includes preparation of the land, security fencing, access roads, planning permission, access to services, archaelogical report and similar have now all been completed.
Phase 2 -The Pavilion, will house inclusive changing facilities, access equipment along with an education / training space.  Horticultural facilities and a Forest School will provide opportunities to develop confidence, physical, communication and social skills – whilst also developing knowledge and understanding. The playing field will host a range of disability sports. It is the vision of the Charity to create this centre for use by Foreland Fields School and a wide range of partners, including local schools, who meet the needs of the local disabled community. The project will provide a safe, specialised outdoor space to promote physical wellbeing and social development, and help improve the quality of life for its users.The whole project will cost in the region of £1.5m, with funding already secured for 80% of the project. We have now fundraised a further £300k in order to complete the build of the central pavilion.
Phase 3 - The grounds.  This is the final phase and needs a final £150K to complete. These include the cycle paths, the sensory garden, the forest school and kitting and fitting out the pavilion!
There are many ways you can support our project that will really make a difference and make you a Forelands Fundraising Hero. To find out more get in contact Diarmuid Molloy, our Director of Philanthropy at Foreland Field of Dreams. If you'd like to donate, please do so here:  Donate via JustGiving
 The students, young people and adults that will be using the facility have had key input into the designs, aims and plans.